ASWA Remembrance Service for Animals in War
Sunday 8th November 2020
ASWA Remembrance Service for Animals in War
Animal War Memorial, Park Lane, London at 3pm
All welcome (Tube – Marble Arch)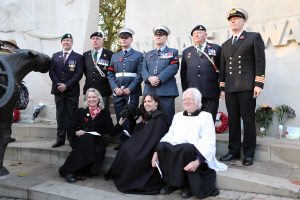 Once again, at 3 o'clock on the afternoon of Sunday 8th November 2020 a large group will gather at the Animals in War Memorial in Park Lane, London for a service dedicated to the recognition of animals in war and conflict.
The service, organised by the Anglican Society for the Welfare of Animals is well attended by ASWA supporters along with those of Catholic Concern for Animals (CCA) and Quaker Concern for Animals (QCA).  Many of the representatives lay wreaths during the service.  This year we will be joined by a working dog and handler from the Metropolitan Police.
September 2020 Update
Due to the changing situation with Covid-19, it is still unclear whether the usual service at the Animals War Memorial will  take place on Remembrance Sunday.   If possible, we will hold a short spoken service at 3pm on Sunday 8th November, but please contact the Secretary – AngSocWelAnimals@aol.com nearer the time, before making arrangements to attend.   Whether or not the physical service is able to go ahead, we will be providing an online act of worship via the ASWA website.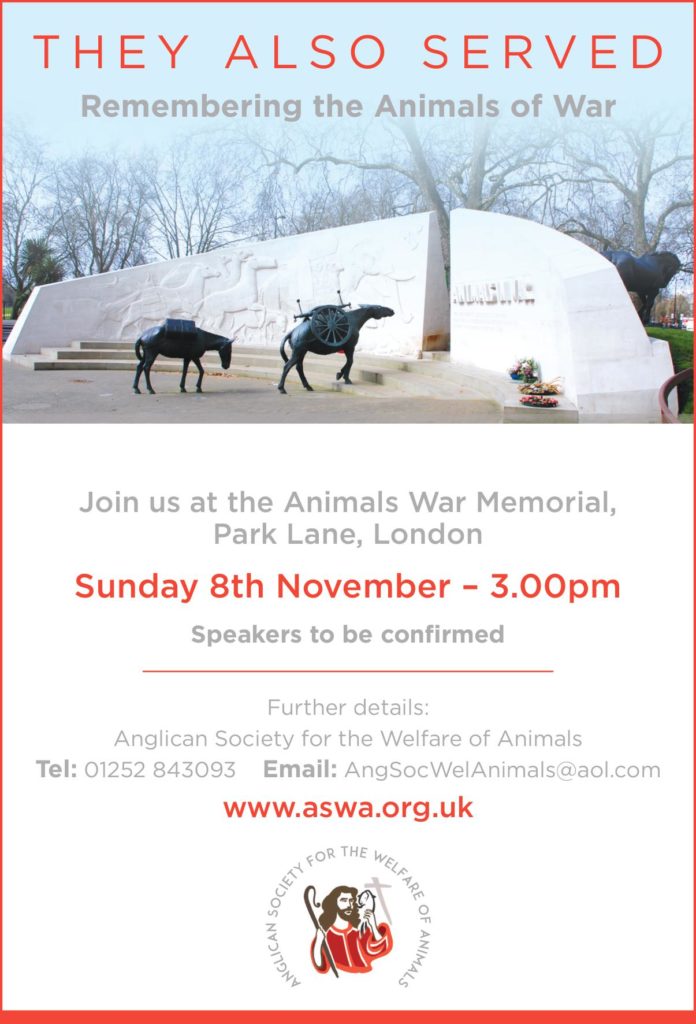 See our Animals in War Leaflet