ASWA Annual Service
The annual service for the Anglican Society for the Welfare of Animals is held on Animal Welfare Sunday (nearest Sunday to the 4th October) at a different location in the UK each year.
Last year we were welcomed to St Botolph's in Boston, Lincolnshire where we celebrated the animals who share this planet with us and prayed for their welfare.
Animal Welfare Sunday in 2022 will be at St Mary-at-Latton in Harlow on Sunday 2nd October.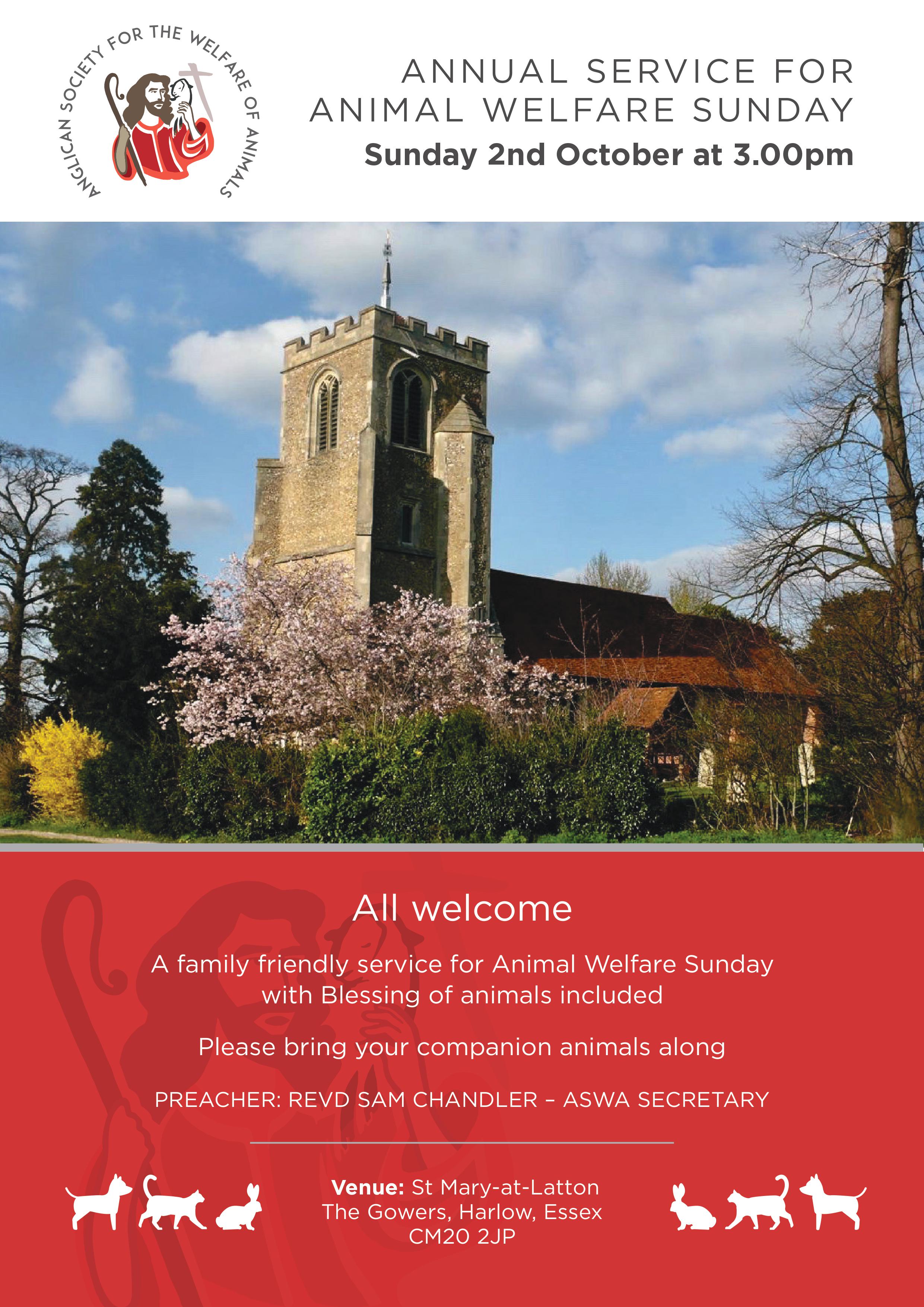 All are welcome to join us at our annual service.