Give a Rescue animal a chance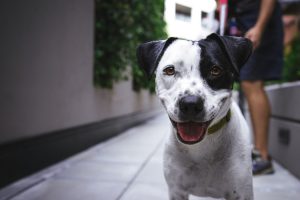 ASWA actively encourages those looking for a companion animal to think about visiting your local adoption or rescue centre.
Figures published by the Dogs Trust estimate that 102,363 stray and abandoned dogs were handled by Local Authorities between 2014 – 2015.
Similarly, Cats Protection, the UK's leading feline welfare charity, helped nearly 190,000 cats and kittens in 2016 through its national network.
There are also sanctuaries and rescue centres for small mammals such as Rabbits and Guinea Pigs and also reptiles.
All of these animals are abandoned through no fault of their own and deserve a second chance and the number of unwanted animals increases every year.
At ASWA we urge our supporters never to buy live animals from pet shops and to be careful not to support illegal or unlicensed puppy farms/mills either in the UK or abroad.
Please remember that any animal is a big commitment.  Dogs and cats can live for up to 15 years, sometimes longer. Rabbits can live for 10 years and Guinea Pigs for 6-8 years.  Most rescue centres here in the UK are full with waiting lists – make sure you are not part of the problem!